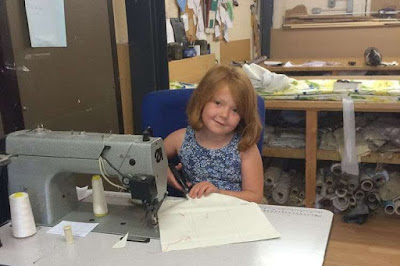 About Us
Curtain Flair was established in 1993 by Ivan & Pauline McCalmont,
Their daughter Jenny joined the business in 1997 and was followed by their second daughter Gill in 2006.
Both girls trained in every aspect of soft furnishing manufacture, from measuring, through to cutting and sewing.
Jenny supervises the workroom and organises and oversees all the staff, (including mum & dad)
Gill's speciality is the design and manufacture of bespoke roman blinds.
We at Curtain Flair are always looking to the future, and this young lady, Gills youngest daughter, has her sights firmly set on taking over the business when old enough.